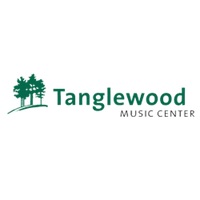 Tanglewood Music Center celebrates its 75th

The 75th anniversary celebration, taking place 25 June through 16 August, highlights works by many of the Center's acclaimed artists from decades past (as well as today), including a host of world premieres.

Read More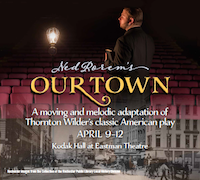 OUR TOWN, Ned Rorem's opera presented by Eastman Opera; Rochester NY:
April 9-12

http://www.esm.rochester.edu/eastman-opera/
January 20, 2015
Des Américains à Paris,
A tribute to Nadia Boulanger
Scène Nationale de Besançon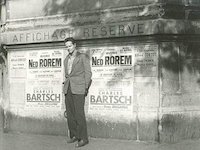 NPR: Get To Know Ned Rorem, Now That He's 90
Our Town, the opera, piano/vocal score now available from Boosey & Hawkes.

Read More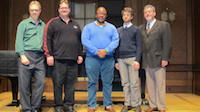 March 26- A NED ROREM SONGBOOK: Former Curtis Institute students of Ned Rorem honor him with works composed for the occasion of his 90th birthday. Composers, left to right: Gregory Hall, William Coble, Jonathan Bailey Holland, Eli Marshall, Troy Peters (also Kurt Rohde, Daron Hagen, Kam Morrill, Russell Platt) Curtis Institute of Music, Philadelphia PA

Read More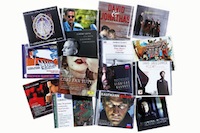 Ned Rorem: Piano Album 1, Six Friends is one of the Times Critics' Favorite Classical Recordings of 2013

Read More
Celebrating Ned Rorem's 90th year...
New CD:
toccatas, Modern American Music for Harpsichord. Jory Vinikour with Ned Rorem's Spiders
Voix De Arts Review
New CD, Naxos American Classics:
Ned Rorem / Piano Album I / Six Friends
Carolyn Enger, piano

Read More
An Eternal Youth, Now 90
Celebrating Ned Rorem's 90th Birthday
Read More
How Like A Winter World premiere at the Concertgebouw
10/29 World premiere at the Concertgebouw, Amsterdam of 'How Like a Winter', for mezzo-soprano, piano, and double-bass; written by NR for Christianne Stotijn. Future performances in Belgium and Germany.
Read More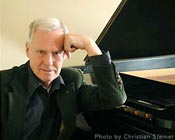 Ned @ 90
The Institute for New Music celebrates Northwestern alumnus Ned Rorem's 90th birthday with concerts and Ned @ 90 Composer Roundtable: Reflections of the Artist, Responses to the Teacher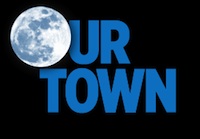 July 6-28th, 2013
Our Town, the opera.
Central City Opera Company, Colorado performed NR's opera Our Town in July 2013. 'Daily Camera Classical Music' posted a great review of the performance
Dame Evelyn Glennie performs Ned Rorem's Concerto for Mallet Instruments with the City Chamber Orchestra of Hong Kong.

May 30, Hong Kong City Hall Concert Hall

Read More
Ned Rorem's English Horn Concerto March 20, 21 2013

Queens College Orchestra with Alumna JoAnn Falletta, Guest Conductor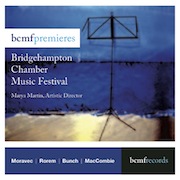 New Recording: BCMF Premieres - Bridgehampton Chamber Music Festival features Ned Rorem's The Unquestioned Answer
More Info and link to purchase
Songs of Smaller Creatures And Other American Choral Works
New Cedille Records CD contains Ned Rorem's Seven Motets for the Church's Year
Grant Park Chorus, Christopher Bell conductor

Our Town, Guildhall School of Music, London
European premiere of Ned Rorem's opera May 29-June 6
Read the Guardian Review
Lie of the Land, ballet on Ned Rorem's String Quartet No. 4; Richard Alston Dance Company; at Sadler's Wells, London, Aachen, Germany & Mold, Wales
http://www.theartsdesk.com/dance/richard-alston-dance-company-sadler's-wells

November 2011
New from Sony Classical
Songs of War
Simon Keenlyside, Malcolm Martineau
includes a setting of Walt Whitman from NR's War Scenes
From The Observer, Stephen Pritchard review: Despite the title, most of the songs in this admirable collection are anything but warlike. There is no place for patriotic bombast here; instead, these polished miniatures yearn for a vanished pastoral England and express nobly romantic notions of love, fidelity and the human spirit. Vaughan Williams, Butterworth, Gurney, Ireland, Warlock and Somervell are all represented, but Simon Keenlyside and Malcolm Martineau do not limit themselves to England's whimsical finest, finding room for astringent examples from Ned Rorem and Kurt Weill as well. It's a beautifully judged recording, exquisitely sung; poignant but never sentimental.
Fenwick Smith has recorded an album of Chamber Music with Flute by Ned Rorem for Naxos American Classics.

The program features music from across the breadth of the composer's career Read more
1/17/2011 - Premiere of Psalm 110
St Patrick's Cathedral NY
Central Bucks High School-West Choir
Joseph Ohrt, conductor; NR; Christopher Delp
New from Naxos:
Serebrier Conducts Rorem
THE ART OF SOUND
5 CD Box and bonus CD w/ Interview
Buy on iTunes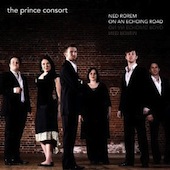 The Prince Consort
Ned Rorem - On An Echoing Road
CKD 342 (Linn Records)

Takes its place among the best Rorem song disks ever assembled...purchase absolutely required!

-Audiophile Audition

Andrew Clements's November 19 2009 Review read more>

www.classicalsource.com - "...revelatory, devotedly sung and played, and altogether special." read more>>

BBC Radio 3 - "...such a delight" more>>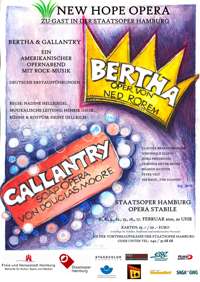 Ned Rorem's 1968 opera Bertha, Hamburg Germany, February 2010

Visit New Hope Opera for pictures.
The Three Piano Sonatas
Piano Works Vol 2

Thomas Lanners, piano
Read more>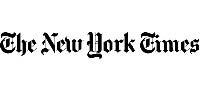 NR Featured in upcoming documentary film:
"A singular harmonic convergence is recounted in "Music Makes a City," Owsley Brown III and Jerome Hiler's enlightening documentary about how Louisville, Ky., became a locus for contemporary music in the mid-20th century. In striking synchronicity, a mayor, a con- ductor and a robust postwar generation of composers inter- sected to make the city a hub for visionary composition."
--ANDY WEBSTER, New York Times Read more>

Eight Visions
A New Anthology for Flute and Piano; Marya Martin, flute
includes NR's "Four Prayers"
Read more>
Susan Graham, mezzo-soprano
Orpheus Chamber Orchestra
Carnegie Hall
Monday, May 11, 2009 8:00 P.M.
Haydn - Symphony No. 26
Ned Rorem - 11 Songs For Susan
Ravel - Pavane pour une infante defunte
Stravinsky - Danses Concertantes

Orpheus concludes its season with a celebration of great orchestrators, including Haydn, whose expanded instrumentation added rich colors and textures to his orchestrations. Three 20th century geniuses, Ravel, Stravinsky and Ned Rorem, took the idea of orchestral color to new heights in their work. Now Ned Rorem enhances his legacy, adding new songs to his repertoire and orchestrating this collection for the first time, especially for Orpheus and the glorious Susan Graham, long considered to be a premiere interpreter of his work.

"Ned Rorem is the godfather of American song, with thoughtful melodies that go straight to the heart. I'm thrilled that Orpheus has commissioned orchestrated versions so that we can revisit these jewels in a new way."
-Susan Graham

Ned Rorem at 85
Chamber Music magazine, December 2008
Read the Article>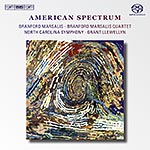 Lions (A Dream) for jazz quartet and symphony

Branford Marsalis, alto saxophone; Branford Marsalis Quartet/ North Carolina Symphony
Read more>
Living Legends
NR in Muso magazine, UK Read >

5/5/2008 - NR Awarded 'Letter of Distinction' by the American Music Center

Chelsea Art Museum, (c) NYvisual.com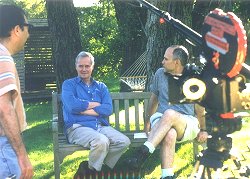 Ned Rorem: Word and Music
documentary film- directors James Dowell and John Kalomakis
www.sleepinanestofflames.com
Naxos Releases World premiere Recording of Ned Rorem's Piano Concerto No. 2 and Cello Concerto This sixth disc of Rorem's music on Naxos' American Classics Series features conductor Jose Serebrier leading the Royal Scottish National Orchestra, pianist Simon Mulligan, and cellist Wenn-Sinn Yang. Amazon.com pick for 2007 top 25 classical music CDs more>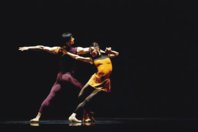 Lorena Feijoo and Davit Karapetyan dance in S.F. Ballet's premiere of Helgi Tomasson's On Common Ground. Music by Ned Rorem. more>
Classic Ned Rorem song LP reissued on Other Minds label

In January 1964, one of the greatest recorded collections of American art songs ever issued appeared on Columbia Records. Songs of Ned Rorem, with the composer-pianist accompanying some of the best soloists of the day (Phyllis Curtin, Charles Bressler, Gianna d'Angelo, Donald Gramm, and Regina Sarfaty), catapulted the composer into the national spotlight. The poem settings ranged from Robert Herrick and Ben Jonson to Theodore Roethke and Elizabeth Bishop, and the cover (which OM has reproduced for the reissue) featured an extraordinary line drawing of Rorem by Jean Cocteau, printed in electric orange on a stark black background next to a photograph of the composer. Other Minds, in cooperation with Sony BMG, announces the first-ever appearance on CD of the complete collection, to be released on September 8, 2006. For a limited time, OM is offering a pre-release discounted price of $13.50 (reg. $15) for MindAlert readers who reserve a copy in advance. Don't miss this essential piece of American music history. Order today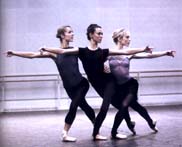 Tanglewood
Ballet set to NR's Violin Concerto
The Royal Ballet
November, December 2005, London
June 20,21 2006, The Kennedy Center, Washington D.C.
Choreographer Alastair Marriott

"Tanglewood burst upon the space with breathtaking assurance"

--Louise Levere/Sunday Telegraph
Ned Rorem at Home - featured rider interview on NewMusicBox.org at the American Music Center website.
The new Naxos CD of Ned Rorem's Flute and Violin Concertos, featuring Philadelphia Orchestra flutist Khaner, violinist Philippe Quint, conductor José Serebrier, and the Royal Liverpool Philharmonic Orchestra has received excellent critical response:

"All the wit found in earlier works is here (the flute Concerto), but put to more serious purpose. Rorem, in his 80th year (is) exploring new territory with more invention than ever before. Flutist Khaner has the authority of one who both knows the territory well and is happy to maintain elements of mystery."

--David Patrick Stearns, Philadelphia Inquirer

"A classic album. Satisfying and beautiful music that has about it a rippling current of vitality."

--Rob Barnett, MusicWeb International

"I got taken in by the snake-like beauty of this intoxicating piece ... Truly something of a masterpiece"

--Daniel Felsenfeld, URGE Classical lnformer
more>>>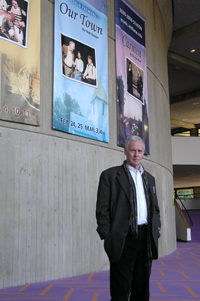 (Photo courtesy of Indiana University)
(2006) NR at World Primiere of Our Town at Indiana University.
2004, Ned Rorem and mezzo-soprano Susan Graham are both awarded the Chevalier de L'Ordre des Arts et des Lettres by the French government.
(12/9/03) Ned, with George Weiss and Lee Adams, having just received ASCAP's Lifetime Achievement Award at Lincoln Center.
Susan Graham's CD of Ned's songs continues to perform well in stores. Click here to buy it online.
Rorem: Selected Songs
Ned Rorem - piano, Eleanor Buchan - reader, Carole Farley, soprano Click here to buy it online.